What to do in June
June. Long, light, warmer days means your crops will grow fast this month. Go away for the weekend and you may notice your tomatoes and beans are an inch or two taller on your return. 
It's also a busy month. There's watering, feeding and caring for your fast growing crops. And if you want to keep up a supply of salads, leaves, peas, and beans for late summer and autumn, you'll need to keep sowing. Dedicating a small space or shelf as your 'seedling nursery' is one way to ensure you always have a supply of seedlings when needed.
This month
What to sow now
Other jobs for June: feeding, pinching out, harvesting!
What to sow now
There's a lot you can sow in June - and if you want to avoid gaps in pots later in the season (as crops finish), you can get ahead of the game by sowing some in trays or small pots now. Crops you can sow this month include:
Salads
Keep sowing rocket, lettuces, and other salads to maintain your salad supply over the summer. Salads can bolt or get tough in hot weather. Have some seedlings ready, and you can quickly replace them. As well as lettuce, good summer salads include purslane, texel greens, nasturtiums, pea and bean shoots.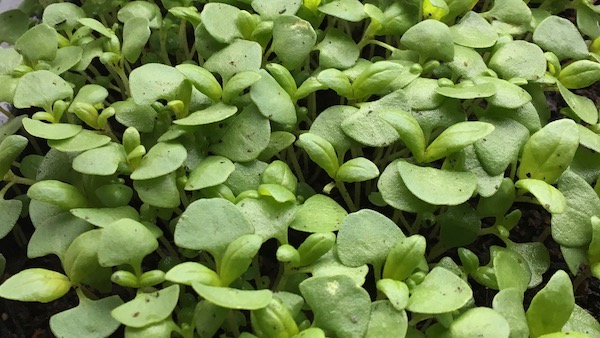 Oriental greens
Best sown after the midsummer solstice (21 June), as they will be less prone to prematurely flower and go to seed ("bolting"). There are so many varieties including pak choi, mizuna, mibuna, chinese cabbage, red giant and chinese broccoli. All make excellent container crops and can either be eaten in salads or cooked in stir fries or steamed like spinach.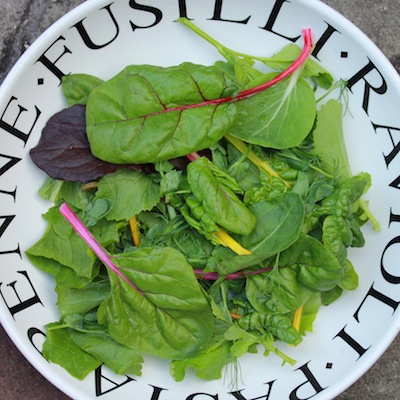 Peas and beans
Most types of peas and beans can be sown now to give you a fresh supply in the late sumer and autumn. French and runner beans are particularly rewarding and productive choices for containers.
Carrots, spring onions, beetroot, turnips
Can all be sown this month. I don't grow many root crops - as you can only harvest them once (unlike salads, beans and tomatoes that produce for several weeks even months). Radishes are a useful catch crop (a catch crop is something you grow in an empty pot while waiting for it to be filled with something else), maturing in just three or four weeks. Spring onions grow well between salads and other leafy veg. They take up little space and the onion smell can help deter pests.
Courgettes, squash and cucumber
Sow before the end of the month and you can still get a good crop before the end of the year.
Herbs
Sow basil and green shiso now. Coriander and dill tend to bolt at this time of year - if you want a continuous supply through summer, you'll need to keep sowing them.  Most herbs will have lots of fresh, soft growth at this time of year - which is perfect for taking cuttings. Good ones to try: lemon verbena, thyme, rosemary, sage and Vietnamese coriander.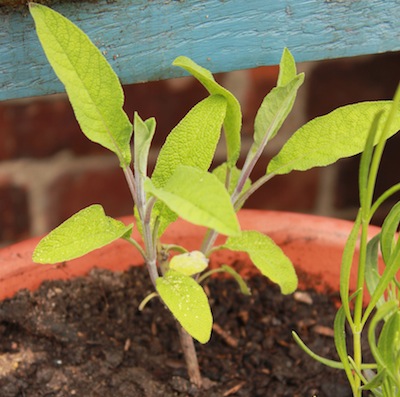 2. Other jobs
Move tender plants to final pots
Once all risk of frost is passed in your area, tender plants (those that are damaged by frost) like tomatoes, chillies and aubergines can be moved to their final pots outside. Just be sure that they are well hardened off, first (for an explanation of 'hardening off' see 
April
).
Pinching out and tying up
Keep pinching out the side shoots of vine tomatoes to keep them in order. (Vine tomatoes are vigorous growers, and will quickly grow into an unwieldy bushy if the side shoots are not removed).
Keeping checking that all climbing plants - like peas and beans - are securely tied in, particularly if strong winds are forecast.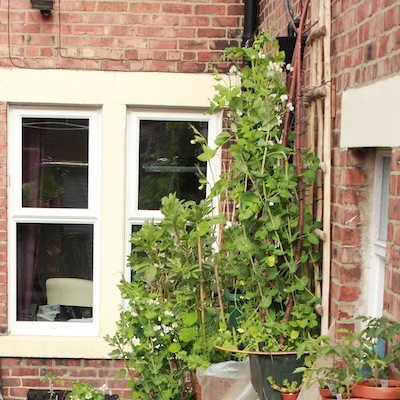 Feed fruiting crops
Fruiting crops like tomatoes and courgettes need more food once they start flowering and producing fruit. Due to the limited size of a container, they won't get all the food they need from the soil. For fruiting crops you want a liquid fertiliser that is high in potassium (K). A liquid tomato feed is perfect for all fruiting crops, not just tomatoes. Alternatively, if you have supply of comfrey leaves, you can make comfrey tea by soaking these in a bucket of water. It's smelly but effective.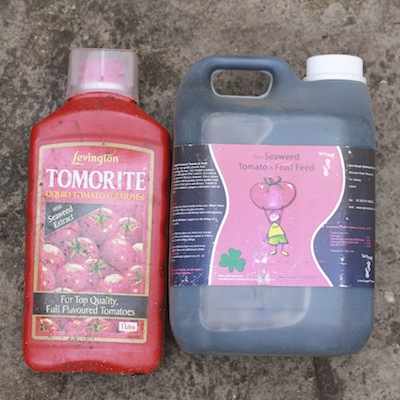 Keep picking!
Remember that most crops grow better if picked regularly. Pick beans and courgettes as early as you can to encourage the plant to produce more. Pick the outer leaves of salad crops, and the plant will usually grow more. And pinch out the tops of herbs to encourage the plant to grow bushy rather than lanky.  
Enjoyed this post? You can get my tips, learning and reflections on urban container gardening by email.